Cardano (ADA) has emerged as a leading blockchain platform, renowned for its commitment to scalability, sustainability, and interoperability. Unlike traditional proof-of-work (PoW) blockchains, Cardano utilizes a unique consensus mechanism called Ouroboros, making it more energy-efficient and environmentally friendly. One of the ways to actively participate in the Cardano network and earn ADA is through stake pool mining. In this blog post, we'll explore the fundamentals of Cardano mining and guide you through the process of setting up your stake pool.
Understanding Cardano's Ouroboros Consensus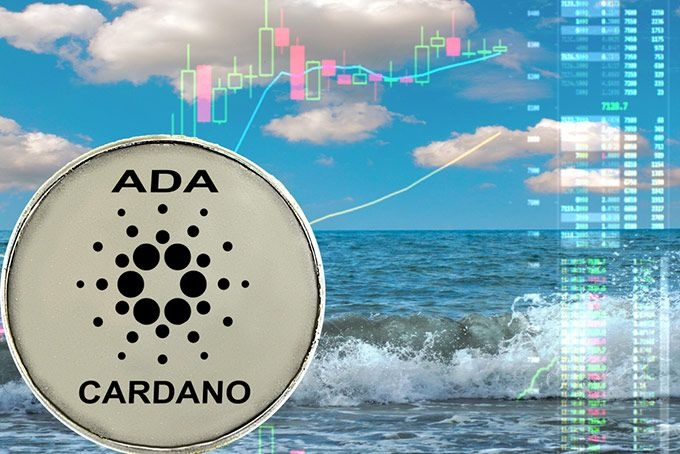 Cardano's Ouroboros consensus algorithm is a proof-of-stake (PoS) protocol designed to achieve decentralization, security, and scalability. Unlike PoW, where miners solve complex mathematical problems to validate transactions, PoS relies on validators who lock up a certain amount of cryptocurrency as collateral to create new blocks. Stakeholders in Cardano, actively participate in the network by delegating their ADA to a stake pool.
Stake Pools and Delegation:
Stake pools play a pivotal role in Cardano's PoS mechanism. These pools consist of a combination of large and small stakeholders who collaborate to create new blocks and validate transactions. As a Cardano holder, you have the option to delegate your ADA to a stake pool of your choice, enabling you to earn rewards based on the pool's performance. By participating in stake pool mining, you contribute to the network's security and decentralization while earning passive income in the form of ADA.
How Cardano (ADA) works?
Cardano is a third-generation blockchain platform that aims to provide a more secure and scalable infrastructure for the development of decentralized applications and smart contracts. Launched in 2017 by Input Output Hong Kong (IOHK), Cardano differentiates itself through its scientific philosophy, commitment to peer-reviewed research, and a layered architecture. The platform employs a unique consensus algorithm called Ouroboros and incorporates a treasury system to fund development and maintenance. Let's delve into the key components of how Cardano works:
1. Layered Architecture
Cardano's architecture is divided into two main layers: the Cardano Settlement Layer (CSL) and the Cardano Computation Layer (CCL). The CSL is responsible for handling ADA transactions and ensuring the security of the network, while the CCL is designed to support smart contracts and decentralized applications. This separation allows for greater flexibility, as updates or changes to one layer don't necessarily impact the other.
2. Ouroboros Consensus Algorithm
Unlike traditional proof-of-work (PoW) blockchains like Bitcoin or proof-of-stake (PoS) systems, Cardano uses the Ouroboros PoS consensus algorithm. Ouroboros divides time into epochs and slots, with each slot containing a block producer chosen based on the amount of ADA they hold and are willing to "stake" as collateral. This design is aimed at achieving decentralization and security while being energy-efficient.
3. Staking and Delegation
Cardano introduces a novel concept of staking and delegation. Instead of miners competing to validate transactions, ADA holders can participate in the network by delegating their ADA to a stake pool. Stake pools consist of validators who combine their resources to create new blocks and validate transactions. ADA holders who delegate their stake to a pool receive a portion of the rewards generated by the pool in proportion to their stake.
4. Treasury System
Cardano includes a treasury system that allows the community to propose and vote on protocol changes and funding for development. A portion of the transaction fees generated on the network is allocated to the treasury, providing a sustainable way to fund ongoing improvements and innovations.
5. Smart Contracts and Plutus
Cardano's Computation Layer supports smart contracts, which are self-executing contracts with the terms of the agreement directly written into code. Cardano uses Plutus, a smart contract development platform built on Haskell, to enable developers to create secure and reliable smart contracts. The platform emphasizes formal methods and code verification to enhance security.
7. Governance
Cardano aims to implement a decentralized governance model through its treasury system and on-chain voting. ADA holders can propose changes to the protocol, and the community can vote on these proposals to reach a consensus on the direction of the network. This democratic approach aims to ensure that Cardano evolves in a way that aligns with the interests of its community.
Setting Up a Cardano Stake Pool:
To actively mine ADA through stake pools, follow these steps to set up your own stake pool.
Hardware and Software Requirements:

Ensure you have the necessary hardware and a stable internet connection.
Install and configure the Cardano node software on your server.

ADA Stake for Pledge:

Determine the amount of ADA you want to pledge to your stake pool. Pledged ADA demonstrates commitment to the network and attracts more delegators.

Pool Registration:

Register your stake pool on the Cardano blockchain. This involves submitting key information about your pool, including its name, ticker symbol, and performance metrics.

Node Operation:

Maintain your Cardano node by keeping it synchronized with the blockchain and ensuring its continuous operation. Regular updates and monitoring are crucial for optimal performance.

Promotion and Attracting Delegators:

Implement a marketing strategy to attract ADA holders to delegate their stake to your pool. Transparency, reliability, and performance history are key factors in attracting delegators.
Cardano ADA Price Journey: Origins, Peaks, and Future Projections
Cardano's ADA journey began in 2015 with a public sale, followed by distributions to IOG, Emurgo, and The Cardano Foundation. Initial trading saw ADA at $0.02, skyrocketing to $1.31 in 2017 and later dipping to $0.02 in 2018.
Recent Trends: After hitting $1.31 again in 2020, ADA reached an all-time high of $3.10 in May 2021, currently resting at $1.49 as of September 2021.
Short-Term Predictions (2021-2022): Starting at $0.18 in 2021, ADA is forecasted to reach $2.07 by year-end and climb to $3.18 by the close of 2022.
Mid-Term Predictions (2023-2027): Predictions indicate a start at $3.18 in 2023, reaching $4.60 by the year's end.
Long-Term Outlook (2028-2032): Looking ahead, ADA is expected to start 2028 at $9.47, climb to $10.08 in H1, and close the year at $8.71.
Conclusion:
Cardano's Ouroboros consensus mechanism has ushered in a new era of energy-efficient and sustainable blockchain technology. Stake pool mining on Cardano provides an opportunity for ADA holders to actively participate in the network, contribute to its decentralization, and earn rewards in the process. By setting up your own stake pool, you not only support the Cardano ecosystem but also gain valuable insights into the inner workings of a cutting-edge blockchain platform. As Cardano continues to evolve, stake pool mining remains a dynamic and rewarding avenue for cryptocurrency enthusiasts to explore.