Microsoft's latest operating system, Windows 11, has been making waves since its release, and now it's about to get even better with a new update. In this blog post, we'll explore what's new in the Windows 11 update and how you can get it on your PC.
What's New in the Windows 11 Update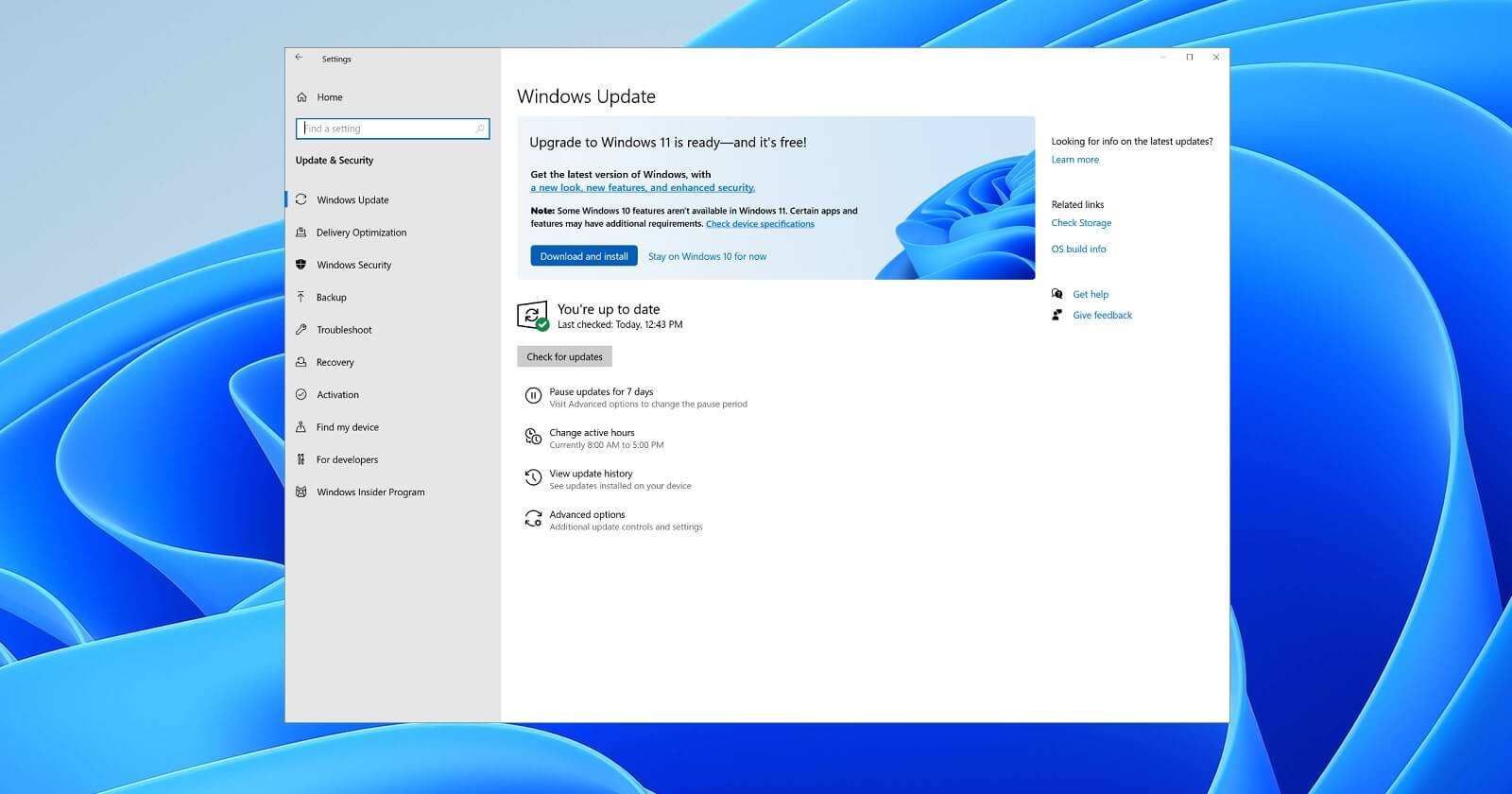 Enhanced User Interface: Windows 11's update brings further refinements to its user interface, focusing on improving the overall user experience. You'll notice smoother animations, more visually pleasing elements, and an even more modern look.
Start Menu Improvements: The Start Menu, a central component of the Windows experience, has received some notable improvements. It now allows for greater customization, letting you personalize your Start Menu layout to fit your needs better.
Performance Enhancements: Microsoft has worked to optimize Windows 11 for better performance. This means your PC should run faster and more efficiently, making your everyday tasks even smoother.
New Productivity Features: Windows 11 is packed with productivity features. The update introduces Snap Layouts, which makes it easier to manage multiple open windows and applications, improving your multitasking capabilities.
Gaming Enhancements: Gamers will appreciate the gaming-focused enhancements in this update. Windows 11 now supports Auto HDR for a wider range of games, delivering a more immersive gaming experience. Plus, the integration of DirectStorage reduces load times and makes gameplay more responsive.
Integration of Microsoft Teams: Microsoft is taking steps to integrate Microsoft Teams directly into the Windows 11 taskbar. This is a clear indicator of the company's focus on facilitating remote work and communication.
How to Get the Windows 11 Update
Getting the Windows 11 update is a straightforward process. Microsoft generally delivers updates through Windows Update, which is the built-in update tool for Windows. Here's how you can check for and install the update:
Check for Updates: Click the Start button and go to Settings. From there, select "Windows Update" and click on "Check for updates."
Download and Install: If the Windows 11 update is available for your PC, you'll see it listed in the Windows Update menu. Simply click "Download" and follow the on-screen instructions to install the update.
Restart Your PC: After the update is downloaded and installed, you'll need to restart your computer to apply the changes.
Minimum System Requirements for Update
here are the minimum system requirements for Windows 11. Please note that these requirements might change over time as Microsoft releases updates and new versions of the operating system. It's a good practice to check the official Microsoft website for the most up-to-date information on system requirements.
Processor: 64-bit compatible 1 GHz or faster with at least 2 or more cores.
RAM: 4 GB or more
Storage: 64 GB or more of storage
Graphics Card:
a. DirectX 12 compatible graphics / WDDM 2.x
b. DirectX 12 compatible graphics card or integrated GPU with a WDDM 2.0 driver.
System Firmware: UEFI with Secure Boot capability.
TPM (Trusted Platform Module): TPM version 2.0
Display: A high-definition (720p) display that is greater than 9" diagonally, 8 bits per color channel.
Internet Connection: Internet connection: Internet connectivity is necessary to perform updates and to download and take advantage of some features.
Please keep in mind that these are the minimum requirements, and for the best experience with Windows 11, it's recommended to have a more powerful PC with higher specifications. Additionally, specific features like running certain applications or utilizing advanced features may require higher system specifications.
Conclusion
The Windows 11 update brings a host of exciting features and improvements to an already popular operating system. From a sleeker user interface to enhanced productivity tools and gaming performance, it's clear that Microsoft is committed to keeping Windows 11 up-to-date and competitive. Make sure to check for the update and enjoy all the benefits it has to offer on your Windows 11 PC.
So, if you're a Windows 11 user, don't miss out on these fantastic updates. Check for the update today and experience a better, more efficient Windows 11. Feel free to customize and expand upon this blog post to meet your specific needs and audience. If you have any more questions or need further assistance, please let me know!
Also Read Article about Download Window 11 and Printer Driver Download