In the highly competitive world of budget smartphones, Xiaomi has consistently been a brand that delivers exceptional value for money. The Redmi Note series, in particular, has garnered a massive following for offering impressive features at affordable prices. The Xiaomi Redmi Note 10T continues this tradition, and in this in-depth review, we'll explore its design, display, performance, camera, and battery life to see if it lives up to the high expectations set by its predecessors.
Xiaomi Redmi Note 10T: Affordable Excellence in Every Aspect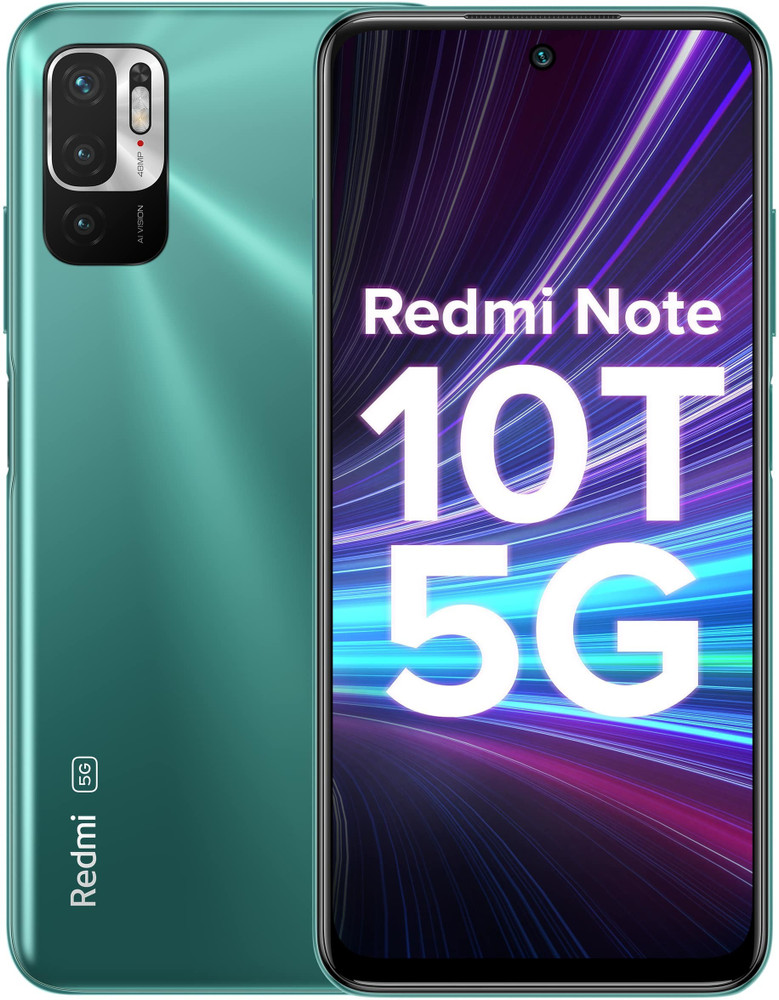 Discover the Xiaomi Mi Note 10T, a budget smartphone that excels in design, performance, camera capabilities, and battery life. With its sleek design, vibrant display, and efficient hardware, it's a stellar choice for those seeking a feature-packed device without breaking the bank.
1. Design and Build Quality
The Xiaomi Redmi Note 10T features a sleek and modern design that sets it apart from many other budget smartphones. It boasts a plastic frame with a glass front and back, giving it a premium feel. The device is relatively slim and lightweight, making it comfortable to hold and use with one hand.
One of the standout features of the Redmi Note 10T's design is the placement of the fingerprint sensor. Instead of being on the back or side, it's conveniently located on the power button, making it quick and easy to unlock the device. The rear camera module is also well-integrated, adding to the overall aesthetics of the phone.
2. Display Of Xiaomi Redmi Note 10T
The Redmi Note 10T sports a 6.5-inch IPS LCD display with a Full HD+ resolution of 1080 x 2400 pixels. The screen is vibrant, with punchy colors and good viewing angles. It offers a 90Hz refresh rate, which results in smoother scrolling and more fluid animations. While it's not an AMOLED panel, the Redmi Note 10T's display quality is more than satisfactory for daily use, media consumption, and gaming.
3. Performance
Under the hood, the Xiaomi Redmi Note 10T is powered by the MediaTek Dimensity 700 chipset, which is a 5G-enabled processor. This chip, combined with up to 6GB of RAM, ensures that the phone handles day-to-day tasks with ease. Multitasking, app launches, and web browsing are smooth, and the phone can run most apps and games without significant hiccups.
Gaming on the Redmi Note 10T is a pleasant experience, thanks to the Mali-G57 MC2 GPU. While it may not be the best choice for ultra-demanding games, it handles popular titles with ease, delivering a decent gaming performance in its price range.
4. Camera Xiaomi Redmi Note 10T
The Xiaomi Redmi Note 10T features a versatile triple-camera setup on the back, comprising a 48MP primary camera, a 2MP macro camera, and a 2MP depth sensor. The primary camera produces sharp and well-detailed photos in good lighting conditions, with accurate colors and dynamic range. It's a strong performer for a budget smartphone.
The macro camera and depth sensor, while not groundbreaking, add a degree of versatility to the photography experience. The 8MP front-facing camera captures clear selfies and handles video calls capably.
5. Battery Life
The Redmi Note 10T houses a generous 5,000mAh battery, which translates to impressive battery life. In moderate usage scenarios, you can easily expect a full day or more of usage on a single charge. The phone's efficient processor and the phone's optimized MIUI software contribute to this stellar battery life.
The device supports 18W fast charging, which is decent but not as fast as some other phones in its class. Nevertheless, it should get you from 0% to 100% in under two hours.
6. Software
It runs on MIUI 12.5, which is based on Android 11. MIUI offers a feature-rich and customizable user experience, but it also comes with pre-installed apps and ads in the UI, which can be a bit intrusive. However, these can be managed or disabled through the settings.
Conclusion
The Xiaomi Redmi Note 10T is a budget smartphone that doesn't compromise on important aspects. It offers a sleek design, a vibrant display with a high refresh rate, solid performance, capable cameras, and exceptional battery life. For its price point, it competes strongly with other devices in the budget segment. If you're looking for a reliable and feature-packed budget smartphone, the Redmi Note is definitely worth considering.