Our online activities leave behind a trail of digital footprints that can have far-reaching consequences. Whether it's social media interactions, online purchases, or simple web searches, our digital presence is constantly expanding. While the convenience of the digital age is undeniable, it's crucial to be mindful of the potential privacy implications. If you're concerned about your online footprint and want to regain control over your digital presence, this guide will walk you through the steps to find and delete traces of your online activities.
Understanding Your Digital Footprint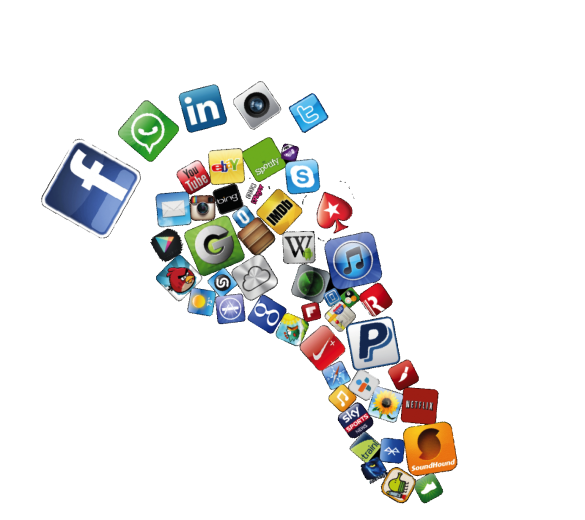 Before you begin the process of minimizing your digital footprint, it's essential to understand what constitutes it. Your digital footprint is the sum of all the online activities you engage in, including social media posts, comments, likes, online purchases, search history, and more. By being aware of these elements, you can take targeted steps to reduce your online exposure.
1. Audit Your Social Media Accounts
Start by auditing and, if necessary, deleting or deactivating old social media accounts. Many individuals create profiles on various platforms over the years, and these accounts can contain a wealth of personal information. Ensure that you review and adjust privacy settings on your active accounts to limit the visibility of your data.
2. Review and Manage Online Accounts
Go through a comprehensive list of online accounts you've created, including email, shopping, and entertainment platforms. Delete any accounts that you no longer use. For active accounts, review privacy settings and adjust them to limit the information shared.
3. Opt-Out of Data Brokers
Data brokers collect and sell personal information, contributing significantly to your digital footprint. Opt-out of as many data broker services as possible. This process may involve submitting requests through their websites or contacting them directly to remove your information from their databases.
4. Clear Browser History and Cookies
Your web browser stores a record of your online activities, including visited websites and stored cookies. Regularly clear your browser history and cookies to minimize the information available about your online behavior. Most browsers have settings that allow you to automate this process.
5. Use Privacy-Focused Search Engines
Consider using privacy-focused search engines that don't track your searches. DuckDuckGo and Startpage are examples of search engines that prioritize user privacy.
6. Secure Your Devices
Ensure that your devices are protected with strong, unique passwords. Enable two-factor authentication whenever possible to add an extra layer of security. Regularly update your operating system and applications to patch potential security vulnerabilities.
7. Educate Yourself on Privacy Settings
Be aware of the privacy settings on the platforms you use. Adjust these settings to control who can see your information and limit the data shared with third-party applications.
8. Regularly Monitor Your Credit Report
Monitoring your credit report can help you detect any suspicious activity that might indicate identity theft. Consider using credit monitoring services for added protection.
9. Delete Old Emails and Files
Clear out old emails, unsubscribe spam emails and files that may contain sensitive information. Regularly review and delete outdated data to reduce the amount of personal information stored online.
10. Educate Yourself Continuously
Stay informed about the latest developments in online privacy and security. Being aware of potential threats and adopting best practices will help you maintain a minimized digital footprint over time.
Conclusion
Taking control of your digital footprint requires a proactive approach to managing your online presence. By following these steps, you can significantly reduce the traces of your online activities, enhancing your privacy and security in the digital world. Remember that maintaining a minimized digital footprint is an ongoing process, and staying vigilant will help you navigate the evolving landscape of online privacy.