In today's digital age, our inboxes can easily become cluttered with unwanted spam emails, causing frustration and wasting valuable time. Fortunately, there are ways to efficiently unsubscribe from Spam Emails in bulk, reclaiming your inbox for important messages. In this guide, we'll walk you through the steps to streamline the process and regain control over your email.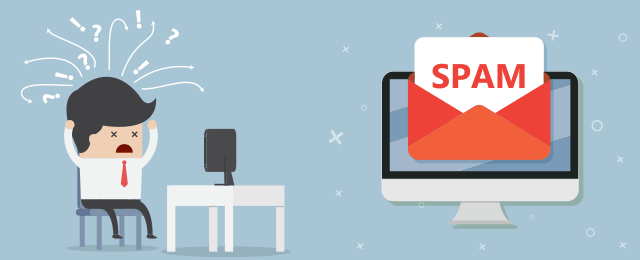 Step 1: Identify and Classify Spam:
Before unsubscribing from emails in bulk, it's essential to identify and classify the spam messages in your inbox. Most email providers have advanced filtering systems that automatically categorize suspicious emails as spam. Manually review your spam folder to ensure that you don't overlook any potentially harmful emails.
Step 2: Use the Unsubscribe Link:
Many legitimate marketing emails include an "unsubscribe" link at the bottom. Instead of deleting these emails, use the provided link to opt-out from future communications. Be cautious and only click on unsubscribe links in emails from reputable sources to avoid falling victim to phishing attempts.
Step 3: Unsubscribe Services:
Several online services can help you unsubscribe from multiple emails at once. These services scan your inbox, identify subscriptions, and provide a convenient way to unsubscribe in bulk. Examples include Unroll.Me and Clean Email. Choose a service that aligns with your preferences and security concerns.
Step 4: Update Email Preferences:
Some emails account may not provide a direct unsubscribe link, but they often include an option to manage your email preferences. Click on these links to customize the types of emails you receive or opt-out entirely. This method may take a bit longer, but it ensures you stay in control of your inbox.
Step 5: Mark as Spam:
For persistent spam that doesn't have a clear unsubscribe option, mark the email as spam. Most email providers use this feedback to improve their spam filters, preventing similar emails from reaching your inbox in the future.
Step 6: Create Filters
Take advantage of your email provider's filtering options to automatically sort incoming emails. Create filters to categorize and send unwanted emails directly to the spam folder. This way, you can manage spam efficiently without it cluttering your main inbox.
Conclusion
By following these steps, you can reclaim control over your inbox and significantly reduce the influx of unwanted emails. Regularly review and update your email preferences, use trusted unsubscribe services, and leverage the tools provided by your email provider to maintain a clean and organized inbox. Streamlining the process of unsubscribe from spam emails will not only save you time but also contribute to a more enjoyable and efficient email experience.