The effect of the covid-19 pandemic changed the global education system completely within a year. According to UNESCO, over 1.2 billion children are affected by this pandemic situation. They are left out of school and have to continue their study through online classes. Teachers, as well as parents, are overwhelmed about student's futures. They still can't figure out among those thousand apps, which one could be best for students to do their online classes.
List of Best 10 App for Online Classes
After an overlong survey among teachers' students and parents, we found out 10 apps that are best for online classes.
1. Google Meet
Google Meet is a video conferencing and communication platform developed by Google. It allows users to host and join virtual meetings, webinars, and online collaboration sessions. Google Meet offers features such as screen sharing, real-time chat, and integration with other Google Workspace applications, making it a popular choice for remote work and virtual education. It is available on various devices, including computers, smartphones, and tablets.
Product- Google
Last Update – 8 May 2021
Features
Need a g-mail account: you need a g-mail account to get access to Google Meet. To avoid anonymous people like in Zoom Goole Meet make it compulsory to have a Gmail account.
Meeting duration: in Goole Meet you can continue classes for 1 hour.
Participants: In Goole Meet 250 people can join the class at one time.
Screen Share: you can share your screen with your students. You don't have to share the whole screen. Just share the tab you want to.
Show all participants: teachers can check who is present or who are absent easily.
Live presentation preview: In the old version while you were sharing your screen you can't see what you were presenting. But now you can have a live preview of what you are presenting. That gives you a very helpful confirmation.
Mute all feature: once the teacher selected the option Mute all, no one can unmute their microphone even though they want to. This is a big help to teachers to save the class from nuisances.
Caption: Google Meet shows live captions during ongoing class which is a blessing for students with a hearing problem.
Pros
The host can track all participants.
Live presentation preview.
Live chatbox.
Cons
The class duration will only be for 1 hour.
2. GOOGLE CLASSROOM
Google Classroom, like Google Meet, is indeed a Google product suitable for apps for online classes. Educators use it to assign and manage tasks, and students can submit their work within set deadlines. While Google Classroom doesn't offer video conferencing, it has received valuable updates based on feedback from teachers and students, making it a more useful platform for online learning and educational apps. These enhancements have made it an essential tool for remote education.
Product- Google
Last updated – 14 April 2021
Participants- 250
Class Duration: Unlimited
Features
Classroom to work with tools: in the new version, Google Classroom is including some extra tools like Google Forms. Students can save their progress in form. Teachers can sync roster: teachers now can sync rosters directly to classrooms from their information system. It becomes easy for teachers to handle classes more comfortably.
Third-party tools (paid): students and teachers can now use any third-party tools, they find helpful without leaving Google classroom. Student Engagement Tracking: being able to track student's attendants state teachers can better understand how much his/her students are actively engaged with the classroom.
New Text Formatting: in the updated Classroom students got new cool text formats like bold, italics, bullets, underline etc. this makes them more engaged and motivated to do complete their assignments.
Use originality reports using 15 new languages: Here originality reports are extended to 15 new languages.
Track student's progress to SIS: now teachers can track student's progress and can export them to the school's Student Information System (SIS).
Can use classroom offline: Students can write on docs even without any internet connection.
Pros
Can use all third-party tools within one classroom. (Paid facility)
Added 15 new languages.
Can do assignments even without internet.
Cons
Don't have the opportunity to face to face interaction.
Few features are paid.
3. ZOOM APP
Zoom is one of the most popular apps for online classes or any business meeting now a day because of some cool features. It is the first one that came up with the idea of the video conference. This is a widely-used video conferencing and collaboration app. It enables seamless virtual meetings, webinars, and screen sharing for work, education, and social gatherings. Zoom offers a user-friendly interface, high-quality video and audio, and a range of features that make remote communication efficient and effective.
Product: Zoom
Last update – 18 April 2021
Participants – 100
Features
Whiteboard– Whiteboard is a cool tool that gives students great opportunity to make something new or amazing like a group project or presenting their creative ideas.
Random meeting ID: Teachers are advised to create a random meeting ID.
Can schedule meeting ID in advance: Teachers can create meeting ID in advance. This makes it easy for everyone to join the class on time.
Waiting rooms: In zoom, students have to wait until the teacher let them enter one by one. Chat in the group or private: Here side by side with the group chat students can chat in private also. This helps solve any quay without interrupting the whole class.
Turn off file transfer: Teachers can turn off the file transfer option so that students can't send any unnecessary things which can disturb the class.
Security: According to Zoom policy they never sell user's data to anyone. Though in past some users face issues like hacking now their users didn't feel anything uneasy or uncomfortable.
4. KAHOOT APP
Kahoot is an engaging and interactive learning platform that transforms education and training into fun games and quizzes. With Kahoot's user-friendly app, you can create, play, and share customized quizzes, making learning enjoyable for students, employees, and trainers alike. Discover a dynamic way to enhance knowledge and engagement with Kahoot.
Product- Kahoot
Last updated – 7 July 2021
Features
Needs pin to enter: You need a PIN, provided by your teacher which is known as Game PIN to enter into the game.
Create Quizzes: You can create quizzes within few minutes and share them with students.
Fun questions: Among 500 million questions you can choose whatever questions you want.
Templates: There are varieties of templates on Kahoot. You can choose any template depends on your wish.
Slides: Through the slide option you can create more and more new games to increase student's engagements.
Track Reports: Teachers can keep records of student's progress and also can share them with other teachers if needed.
Pros
Students can learn through playing the game.
A student understands more clearly as there is no pressure.
Cons
Tracking student's progress is a complex method.
Sometimes background sounds distract student's concentration.
5. Skype App
While Skype is a popular video conferencing platform that works well for smaller groups, it's important to note that it's not an Apple product. Skype is owned by Microsoft. Skype can be a good alternative for Zoom and Google Meet, particularly for smaller class sizes, but the choice between these platforms depends on your specific needs, including the number of participants, desired features, and ease of use on different devices. All three options have their strengths and are widely used for virtual meetings and classes.
Product – Apple
Participants – 50
Last update – November 15
Features
Call recording: While taking a class on Skype teachers and students can keep a recording of the class.
Subtitle/caption: Like in Google Meet on Skype also you can see the live caption of the instruction between teachers and students.
Smart chat/ massaging feature: On Skype, you can instantly react or can give a reply to anyone during on-going class. Also, you can add @ to mention someone specially.
Private chat: During class students can solve their trivial queries through private chat with each other without disturbing the whole class.
Screen sharing: You can easily share your screen to present any note any presentation without any interruption.
Pros
Amazing video quality.
Requires less internet
Can send a massive number of a file just by chat.
Cons
Only 50 students can join at a time.
Audio problems disturb often.
Can't delete contacts that are not even needed.
6. DUO
Duo is a video calling and messaging app developed by Google. It offers simple and high-quality video and audio communication between users. Duo is available on both iOS and Android devices and is known for its ease of use and cross-platform compatibility. It's a convenient option for one-on-one or small group video calls.
Product – Google
Participants – 32
Last update – 9 November 2020
Features
Can link with Google account: you can use DUO in your contacts Justas in what Sapp by linking it with your Google account.
Knock Knock: Because of the knock-knock feature recipients let a live preview of whom they are calling until the person picks up the call. With this feature, you can keep your privacy in a safe mood.
Encrypted video and audio: While using DUO you don't have to be stressed about your privacy. All the video and audio calls are encrypted.
Data saver: This can be an ideal app for students with less internet connection. After choosing Data Saving mood DUO will take care of your data.
Pros
Encrypted videos and audios
Burn less data
Can use on multiple devices.
Cons
Duo is primarily a mobile app
Video calls can consume a significant amount of data
7. Jitsi Meet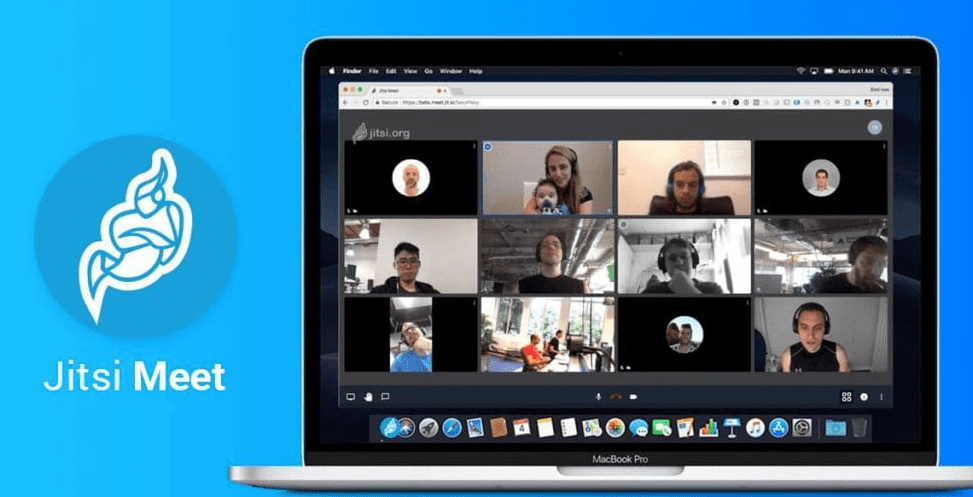 Jitsi Meet is an open-source video conferencing platform, ideal for apps for online classes. It enables hosting and joining online meetings and webinars, offering features like end-to-end encryption, real-time chat, and screen sharing. With support for up to 50 participants, it's a secure and feature-rich solution for virtual collaboration and communication in educational settings.
Participants – 75
Product – Open Source
Last Update – January 2022
Features
Chatting: On the desktop, you can keep chatting with others students during ongoing class.
Audio-only option: Teachers can choose the audio-only option when it's needed.
Can play youtube videos: During class, teachers can play any youtube videos for the students without any interruption.
Can live stream conference on youtube: If Jitsi Meet is configured teachers can make live stream of their classes on youtube directly from Jitsi Meet.
Raise/ lower hands: Students can raise their hands for any queries without making any noise. They also can lower their hand when the problem is solved.
Pros
Can be used on multiple devices.
It's an open-source application.
Can run well even in a low network connection
Cons
Doesn't have any privacy policy of the host.
Anyone can be an admin, can mute anyone.
Need to share full screen instead of only individual windows facilities.
8. EVERNOTE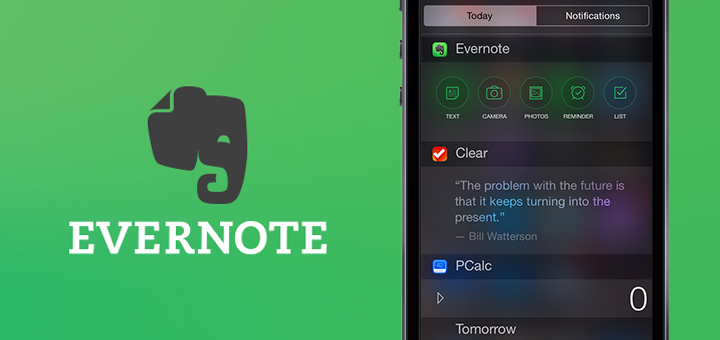 Product- Company Evernote Corporation
During online classes, we need to collect lots of notes and this becomes a headache to organize them. Here comes our most desire app Evernote. In Evernote, we can organize and share any notes anytime. Evernote is a versatile note-taking app that helps you organize your ideas, tasks, and information. It allows you to create, store, and access notes, documents, and images from various devices. With features like search, tags, and notebooks, it's a powerful tool for personal and professional productivity and organization.
Last Update – January 2022
Features
Create an account: you need to create an account in Evernote to use it.
Can share notes: Teachers can share any note to students through WhatsApp, Gmail etc.
Pros
Use friendly for students
Can be used on all devices.
can sync note organization effortlessly.
Cons
Free services are too restrictive.
9. Slack
While Slack is a popular team collaboration and communication platform, it's not primarily an app for online classes. Slack is designed for messaging, file sharing, and team collaboration, making it more suitable for work-related communication. It does offer video calling features, but it's typically used for smaller group video calls or one-on-one meetings rather than large online classes. For hosting classes with 150 students simultaneously, dedicated apps for online classes and video conferencing platforms like Zoom or Google Meet are more appropriate choices.
Product: Slack Technologies, Inc
Features
Devices: Slack can be used on all kinds of devices.
Can take a call without leaving class: Teachers can attend their calls without leaving the meeting and after the call ends they can join easily without any interruption.
Screen share: Like all other apps Slacks also has this cool feature. Teachers or students can present any documents or presentations by sharing their screens with the entire class.
Can create channels: Teachers can create individual channels for each student.
Pros
Can create channels within Slack.
Easy to share something off-topic.
Can be downloaded straight on the desktop.
Cons
Limited storage.
Conversion deleted after 14 days.
10. Microsoft Teams
Microsoft Teams, an app for online classes, is a Microsoft product with exceptional features for facilitating remote learning. It's versatile, accessible on all devices, and supports sharing files up to 10 GB during class. Additionally, it enables screen sharing, enhancing the virtual classroom experience.
Product: Microsoft
Participants- 250
Features
Teams and channels: teams and channels are made for conversation boards between teachers and students.
Screen share: teachers don't have to share their full screen. They can only share the exact chrome tab they need to share.
Can share up to 10 GB files: during ongoing class, teachers can share documents up to 10 GB.
Pros
Increased productivity of team members.
Can share up to 10 GB files.
No additional cost for using team 365.
Cons
The limited number of channels.
Lack of notifications
Too many tools to organise.
Wrap Up
In conclusion, the landscape of online education has evolved significantly, and it's essential to choose the right tools to enhance the learning experience. The best apps for online classes, as recommended by experts, offer a combination of features like robust video conferencing, collaborative tools, content management, and engagement options. While the specific needs may vary depending on the type of course and audience, platforms such as Zoom, Google Workspace for Education, Microsoft Teams, and learning management systems like Canvas and Moodle have consistently proven themselves to be valuable assets for educators.
Ultimately, the choice of the best apps for online classes should align with the unique goals, resources, and preferences of the institution and the educators involved. As technology continues to advance, staying informed about the latest developments in online education tools remains crucial for delivering the best learning experience.
Also Checkout – 123 App Best Platform To Do Creative Task